christine fiebig
[media-credit id=5 align="alignright" width="300″]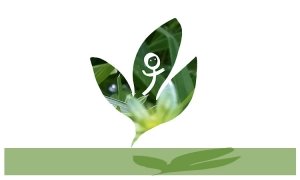 [/media-credit]
Would you like to improve the chances of your fertility treatment being successful? Have you already been through several unsuccessful attempts with IVF/ICSI? Does your body react insufficiently to ovarian stimulation? Have you had several miscarriages? Is your sperm count low?
If this is the case, then – as a qualified therapist for TCM fertility treatment – I recommend that at your next attempt you combine Western reproductive medicine with forms of treatment offered by Chinese medicine.
At the start of such integrative treatment, I ask couples to have physicians specialised in the field of reproductive medicine carry out a detailed diagnosis. I then incorporate their results into my own diagnosis from the perspective of traditional Chinese medicine (TCM). After in-depth consultation, you decide which mix of Western and Chinese medicine is best for you.
The strengths of Western medicine:
Extensive diagnosis and treatment of hormonal problems as well as metabolic and blood coagulation disorders
Diagnosis and partial therapy of immunological problems
Genetic diagnostics
Surgical procedures for the removal of polyps, fibroids, endometrial tissue, etc.
Checking and flushing of the fallopian tubes
Improved chance of fertilisation
The strengths of Chinese medicine (acupuncture and herbal therapy) are that it:
Influences the quality of egg cells and sperm
Supports regeneration after hormone stimulation
Helps the uterus lining to develop
Supports implantation after embryo transfer
Supports in case of bleeding in early pregnancy
Has an emotionally calming and balancing effect
In my practice for traditional Chinese medicine in Frankfurt I offer individual integrative fertility treatment. I work in a network of TCM therapists who are specialised dieticians or can help you to overcome emotional stress or a bad experience. In this way, we can give you exactly the support you need.
I would like to help you to make your wish for a child come true. Please call me or arrange an appointment online.
---
[almaron_button btn_title='contact us' btn_url='/termine-und-kontakt/']
---